Want to Go Beyond the Rainbow?
I hope you enjoyed your visit to the World of Oz. But don't worry, there's plenty more Oz out there. So, just follow the yellow brick links to continue your journey through Oz. Hope to see you again.
Sincerely,
Wayne Miller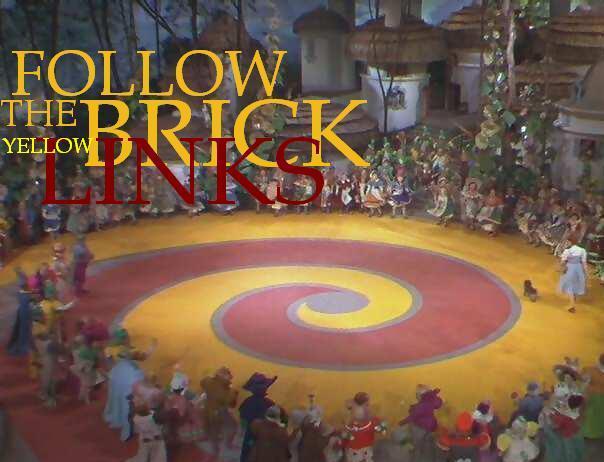 Want all the latest in Oz collectibles?
Visit the San Francisco Music Box Company Website. They offer over 30 Wizard of Oz music boxes and collectibles. So, what are you waiting for.... Follow this yellow brick link: http://www.sfmusicbox.com/index.asp?kbid=1214">Visit
Log onto www.collectiblestoday.com for some of the best including, Hamilton, Franklin Mint, Mattel and more. It's all here and it's closer than any place "Over the Rainbow"!
Want to know more about Dorothy?
Of course you do. Just click the link below to discover the Judy Room. A site dedicated to the world's GREATEST entertainer.

Your Link to the Judy Room is Right here!
My site wouldn't be here today if it wasn't for my good friend, Zach Allen, who this site is dedicated to. Don't miss out on his Wonderful site!
TheWizard of Oz Fansite
There's No Place Like Home, but there's also no place like Oz! Visit this site for a fans veiw of the film!
NO PLACE LIKE OZ
THE MUPPET'S WIZARD OF OZ, Now on DVD!
For more information on this long awaited television film, visit the link above to see photos and ordering information for the extended DVD edition.


Wizard of Oz on theWB
Behind the Moon... Beyond the Rain... It's the movie that would show the world, anything is possible!
Jim's Website
One of the most visited Oz sites on the web!
Wizard of Oz Official Site
Coloring pages, photos and links, Oh my! It's Warner's official site to the land of Oz.
Wonderful Wizard Website
Want to know more about the book series?
Collector's Site!
Want more Oz collectibles and to meet some fellow Oz fans?
You're Off 2 See the Wizard!
Visit Joe's Wizard of Oz. Lots of info on the many adaptions of the Oz story, including the Wizard of Oz on Ice!
IF YOU HAVE A SITE THAT YOU'D LIKE TO SPONSER, EMAIL ME FROM THE CONTACT PAGE ~